Case Study   
Video Password |

knockknock
Project Goal

— UCSF envisioned to create a communication platform to showcase the institute's innovations that positions the institute as an industry leader.
This installation re-imagine how a clinical research facility communicates to the public by giving artful voice to the scientific subject. This project is currently in production, and it will welcome visitors and staff when the building opens in May of 2020. 
My role for this project was a creative director. I was responsible for developing concept in a partnership with UCSF. I lead and manage the design development and prototype working closely with technologist, engineers, industrial designers, and animators.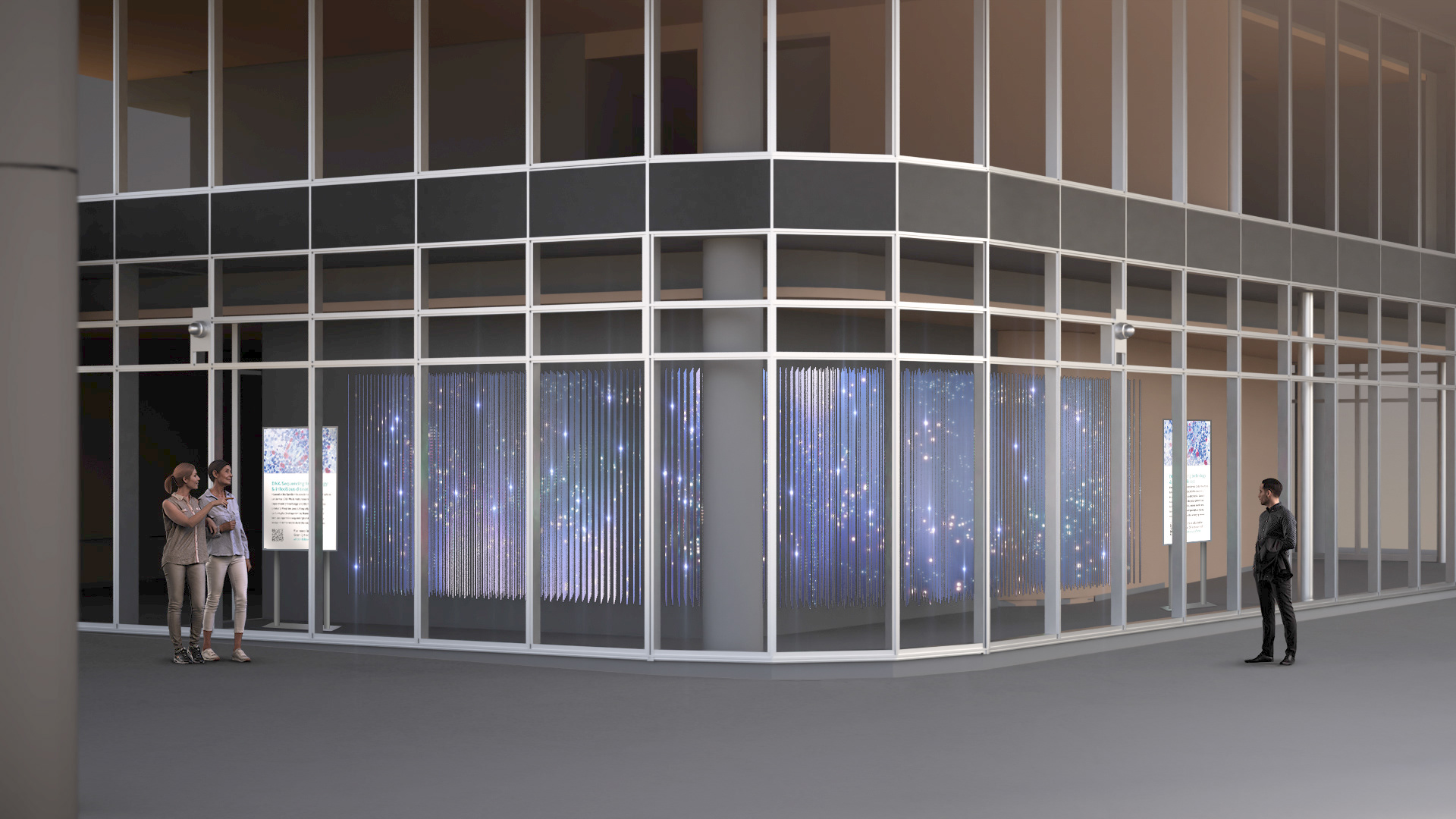 Our solution was to create a sculptural digital platform that fills the space between the exterior glass wall and the interior wall. We designed a volumetric media platform and media production pipeline. 

We created 4 volumetric content categories that symbolize the major area of innovations and research led by Weill institute.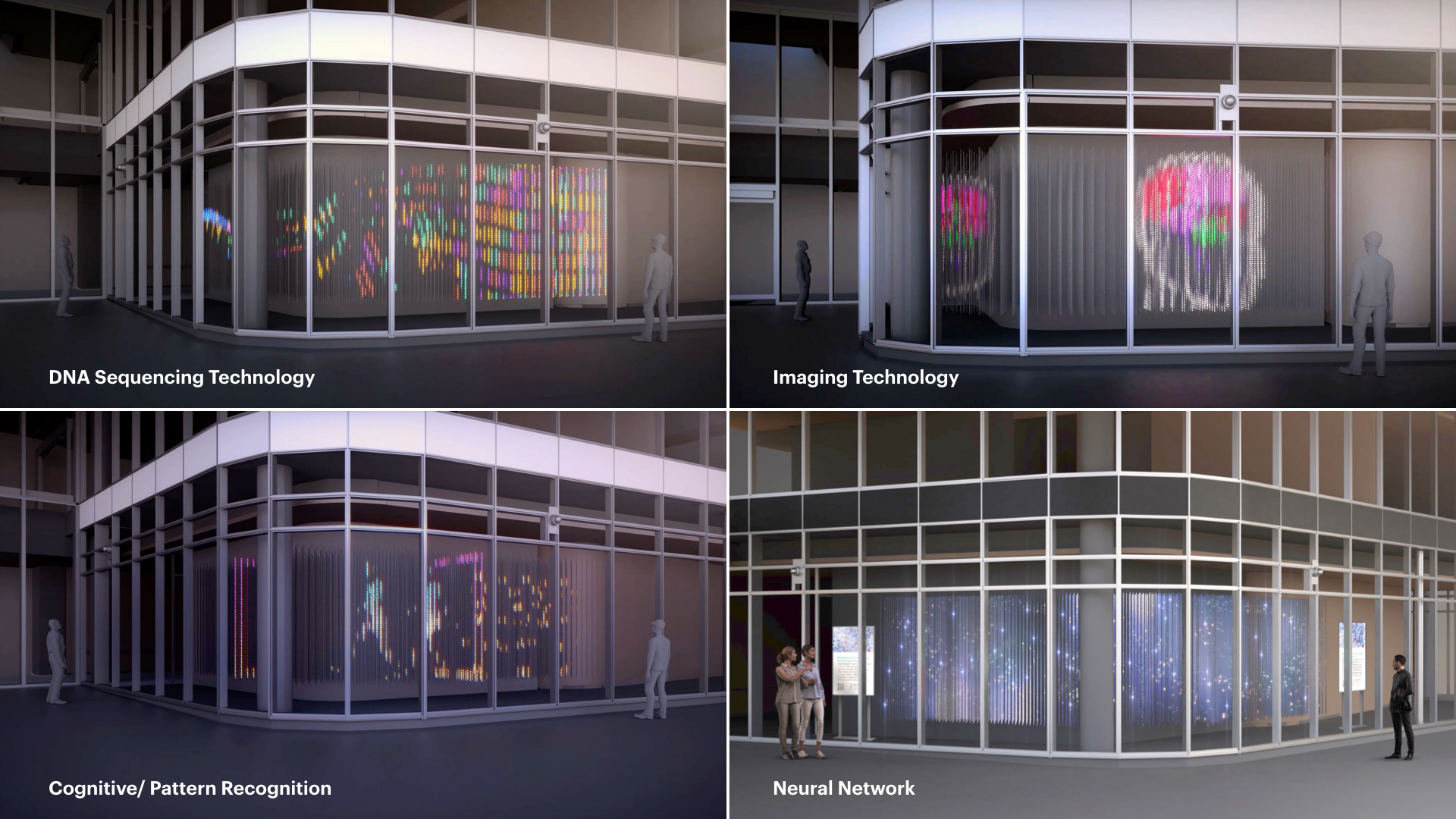 Each volumetric content category has a collection of relevant stories in information displays locating both ends of the installation. It connects audiences to deeper dive to the institute's innovation by scanning the QR code.​​​​​​​
Prototype
— A physical prototype was developed to validate our system design concept and media pipeline. 
Content Management System 
— Content management system allows UCSF staffs to add and edit stories displayed in the information screen. Each story  includes an image, headline, body copy, and link, and the story is paired with specific volumetric content.